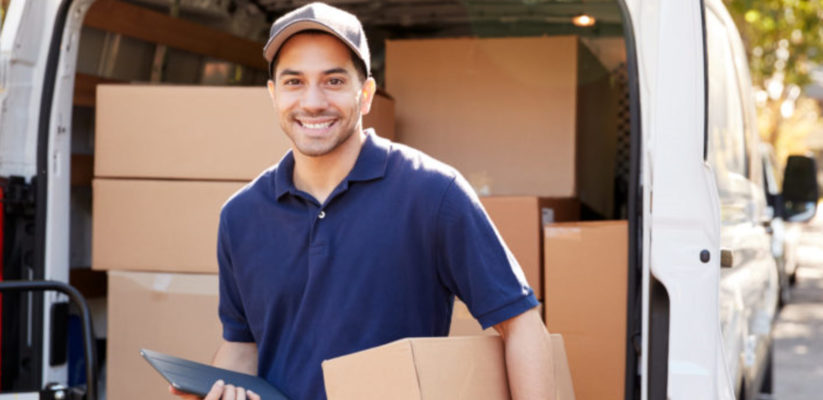 10 Tips for Writing Better Driver Ads
In today's delivery world there is intense competition between courier companies, the new delivery apps, and rideshare companies like Uber and Lyft; all looking for the best professional drivers.
To attract good drivers you need to make your driver ads stand out and appeal to the drivers your company needs for your courier business. We hear companies frequently say their ads are not successful, while other companies with ads in the same market area are getting much higher response rates. Here are some tips and ideas for how to make your driver ads work better for you.
Ad Title: Use good keywords, make it stand out and attract interest!
1. Your ad title and content make a big difference in your response rate. This is a buyer's market, which means in advertising terms that you are "selling" the driving opportunity and need to use your ad to encourage the driver to respond. Make sure your ad gives as much information and detail as possible to help drivers understand why your driving opportunity will be a good match for them.
2. The ad title should include the keywords people will most likely use when they search for driving opportunities. Independent Contractor Drivers search for driving contracts all over the internet and they are searching for Driver Jobs.  Make sure Driver is in or near the beginning of your title. Other similar keywords to use in your title are Delivery and Courier.
Good Ad Title:  Driver / Independent Contractor / Delivery Courier / Box Truck / Monday – Friday Routes
Not Good Ad Title: Box Truck M-F
Remember: We see a lot of ad titles that only include the type of vehicle needed. You are not advertising for a box truck, you are advertising for a Driver with Box Truck. If you only put the type of vehicle you need in your ad title then your ad will not appear in searches for driver opportunities but will appear in ads for people who want to buy or sell a box truck.
3. Separate Keywords in your title. If you are using a hyphen (-) or backslash (/) make sure to include spaces on either side. If you have Driver/Courier in your title, that is harder to read than Driver / Courier. When you don't have spaces, certain search networks will view your two words as one long nonword, driver/courier, instead of two separate words, Driver and Courier.
Good: Driver / Independent Contractor/ Courier / Cargo Van / Box Truck / Monday – Friday
Not Good: Driver/Courier/IC
Ad Description: Promote your company and include the details and positive aspects of the driving opportunity. List the driver requirements at the end.
4. Promote your company: Start your ad description with a brief sentence promoting your company. Include your company name and attach your company logo
Good Description: Growing Houston based courier company is looking for the best drivers / independent contractors in the area. In business for over 10 years, ABC company's goal is professionalism, great customer service, and a team approach.
Not Good: We are looking for drivers in Boston.
5. Days, hour ranges, routes or on demand, when possible. Mention if on-demand work or routes. If routes, include maximum mileage. Example: M – F Route Work, 6 am – 6 pm, occasional weekends. 100 miles maximum mileage.
6. Types of vehicles you need drivers to have. Examples:  Need drivers with own vehicle: Car, Minivan, SUV, Cargo Van, Sprinter, Flat Bed, Box Truck (with sizes), Covered Pickup, Tractor Trailer etc.
7. Positives and benefits of this driving opportunity. Examples: Home every evening, flexible schedules, scheduled route work, weekly settlements, local runs only, CDL not required, drive more to earn more, great for veterans and retirees, etc.
8. Estimated $$ to be made if possible, include any perks, signing bonus or extras and make sure those are mentioned prominently in the ad description and title.
9.  Experience examples: Experience a plus but not required. Minimum of 12 months driver experience. New drivers welcome!
10. List driver requirements on the bottom half of the ad, after you have included all the pluses about your company and described the driving opportunity.  Ads that ONLY include your screening requirements (valid license, CLD required or non-required, clean driving record, background check, ability to pass drug screen, non-smoker) will not attract many drivers. There are too many driver ads out there today you are competing against. You need to include positives as well as the requirements.
Good Ad Description: Busy courier company looking for professional drivers / independent contractors with their own vehicle: Car, Minivan or SUV. This is for regular route work,  M  – F, no evenings. Optional weekend work available. Our company focuses on strong customer service and we are looking for the best drivers and provide very competitive rates and weekly settlements. Requirements: Clean background and MVR, reliable and clean vehicle and insurance. Come work with a top-notch company today! Respond online and we will get back to you ASAP. We look forward to hearing from you! This is a 1099 independent contractor – non-employee opportunity. Veterans and retirees welcome.
Not Good:  Driver wanted with SUV or Minivan. Must have clean background, MVR and insurance.
 Checklist:
Your ad title and description must stand out to attract interest
Strong ad title with keyword "Driver" and other keywords such as Courier, Delivery Driver, Independent Contractor and type of vehicle (s). Most drivers looking for opportunities search for "driver" wanted ads.
Separate keywords with spaces in the ad title. If you are using a hyphen or backslash have a space before and after the hyphen or backslash for easier reading.
Include a brief positive description of your company highlighting growth or company culture etc.
Days and times if possible, type of work (on demand or routes)
Positive aspects of the driving opportunity
Estimated earnings and/or bonuses
Include your company name and attach your company logo
Types of Requirements:
Years of experience needed and indicate if new drivers are welcome
Professional and positive customer service approach
Non-CDL or CDL, valid license, clean vehicle, ability to lift up to x pounds, insurance coverage requirements
Clean driving record and background check, pass drug test, smartphone, etc.
1099 Independent Contractor – Non-Employee opportunity
Remember to spell check your ad before you publish it!
Examples of Positives:
Weekly Settlements
Scheduled Routes
Flexible Schedules
Flexible Hours
CDL not required
Home every night
Grow Your Driving Business
Competitive Rates
Retirees / Veterans welcome
Make Extra Income!
Work with growing company
Negotiated loaded mileage rates
Fuel Surcharge paid
Premium rates for evenings
TSA a plus but will train.
Sign on Bonus after 1 month
Weekly average $
New and experienced drivers welcome

Recruit More Drivers Today!
Are you a local or regional courier company recruiting drivers?
Register with Drivv powered by Courierboard to place ads and recruit new drivers today. Visit www.courierboard.com  (Your ads appear on our site for drivers: www.CBDriver.com)
Are you a national delivery provider, retailer, florist, pharmacy chain, or other non-courier company looking for drivers?
Register on  www.CBDriver.com and place your ads today!
For more information on placing driver ads, contact us at 1-800-220-5998.
Drivv powered by Courierboard + CBDriver