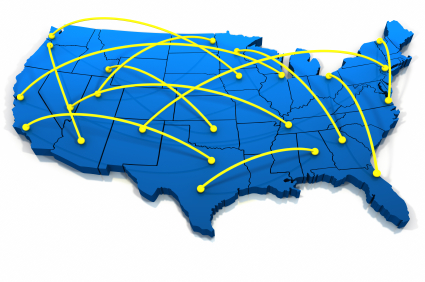 Announcing Drivv's Merger with Courierboard
Delray Beach, FL – April 2016
Drivv LLC announces it has merged with Courierboard.com, to offer a new technology-driven quote platform providing same-day, recurring and other custom delivery solutions. Chris Kane and June Hayford, co-founders of Courierboard, will assume the CEO and COO positions respectively, with Drivv (pronounced drive).
"Over the last nine years, Courierboard has built a pipeline of courier companies across the country", explained Chris Kane, the new CEO of Drivv. "We are excited about this opportunity to expand and enhance our courier company network platform, to bring rapid quote solutions to shippers throughout the U.S. With Drivv, we can take our system to a much higher level."
The plethora of new delivery company start-ups are focusing on connecting shippers directly to drivers through apps. In contrast, Drivv offers serious shippers a rapid quote system with "business class" delivery solutions. By merging with Courierboard's courier company network, Drivv users will have the advantage of getting competitive spot delivery quotes online, plus the security of knowing deliveries are being handled by a professional courier company.
A nationwide web and mobile platform with courier company expertise and insurance, instead of an app with a driver, is the Drivv difference. Courierboard's website platform will gradually transition into the Drivv.com system over the next six months.