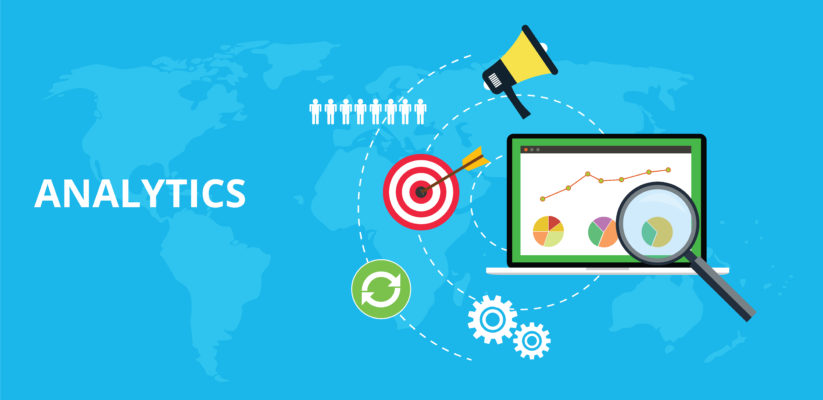 TechTalk: Top 10 Tools to Help Manage A Courier Company Website
Many courier company owners we have met at tradeshows over the past years have asked which tools we use managing the Courierboard.com website, the online delivery network connecting shippers to courier companies throughout the U.S. and Canada. We have put together a top 10 list of favorite tools that can help courier company owners (and other businesses) more effectively manage the complex aspects of running a website, including security issues.
This top 10 list includes those services we use extensively and recommend as highly effective. These are listed by importance, with #1 being the most useful.
#1 Google Analytics
Without a doubt, the first and most important tool a courier company must have when managing a website is Google Analytics. Google Analytics is a free service which provides in depth statistics and analysis hourly, daily, weekly, monthly or longer, of activity on your website.
There are extensive online tutorials and help features making it easy to set up and use Google Analytics. Statistics available on Google Analytics includes: how many visitors you have, how many actions they take, what pages on your site they visit, city, state and country details, what percentage are using mobile, which types of mobile devices (IPad, Samsung Galaxy, IPhone, etc.), bounce rate (how many visitors come and leave immediately), what type of computers your visitors are using (Windows vs. Mac), screen resolution, browser, average time of visit, and dozens of other statistics to help you understand the behavior, demographics and tech profile of visitors to your website.
Google Analytics also measures conversions/sales, so if your courier business has an online delivery order option, Google Analytics will show you how many visitors are visiting your company website and how many are eventually placing an online courier service order.
Analytics shows you how to set up Goals and Goal funnels which trace "the trail" of visitor activities: how many prospective customers start at step #1 (your home page), what steps (other pages) they may visit and how many and what percentage eventually click to request an online delivery order. Being able to get an analytical picture of what visitors do once they arrive on your website helps courier company owners better determine what to do to increase online sales: should you change your page content?, make something easier to do or reach (fewer steps)?, or redesign something to attract more customers to your order area?
Having a business website is an interactive process that involves constant analysis and adjustment to ensure you are maximizing your company's image, marketing potential and reacting to how your visitors behave once they arrive on your website. At least one person on the management team should be familiar with Analytics and be assigned to review the data on a regular basis.
Setting up a Google Analytics account is very simple. You begin by having a Gmail account to register with Google Analytics. I recommend creating a company Gmail account username. Once you register, Google will generate and show your tracking code which you copy and have your web developer add to every page on your website. Once the code is installed, analytics will begin to record your website activity which will be viewable on your Google Analytics Dashboard. To get more details on setting up Google go to https://www.google.com/analytics
#2 – 10 on our top 10 list to follow soon.
1. Google Analytics
2. Google Webmaster Tools (and Google Webmaster Central Blog)
3. Incapsula
4. LivePerson
5. Amazon Web Services
6. Braintree Payments – Vault
7. Woopra
8. MOZ
9. New Relic
10. TechSmith – Camtasia, Snagit